Pay Your Invoice
Please enter the Invoice/Billing # and corresponding Order, Job, File or claim number (invoice examples below) for each invoice to be paid.
If you do not find your invoice or need additional help please reach out to us at

ar@lexitaslegal.com.
For Phipps Reporting Process Service invoices dated prior to January 16th, please
click here
to pay.
Below are examples of invoices with varying invoice and job/file/order/claim numbers.
Example: Invoice # Only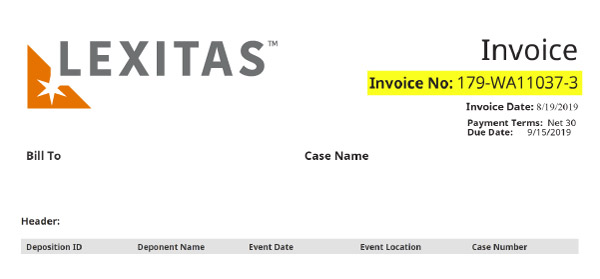 Example: Invoice # and Order #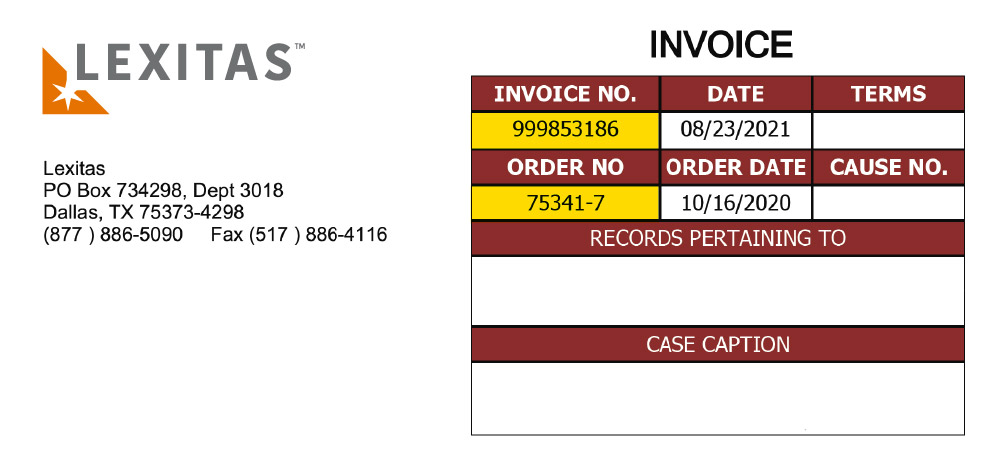 Example: Invoice # and File #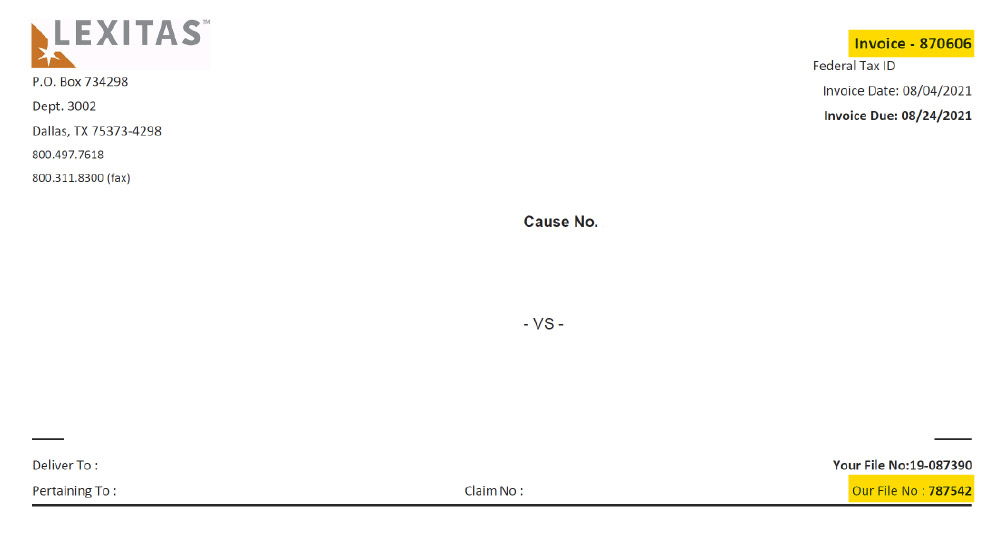 Example: Invoice # and Job #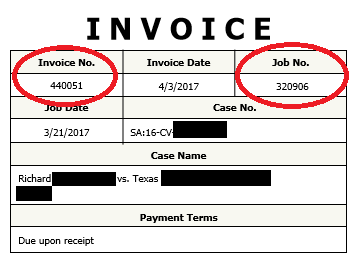 Example: Invoice # and Work Order #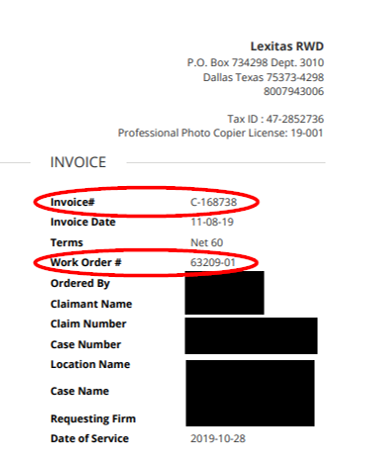 Example: Invoice # and Claim #