50
Years Of Process Service Experience
14
Years In A Row Voted #1 Process Server By NYLJ
Your most experienced process server
Lexitas has over five decades of experience providing process service to the New York, New Jersey, and Florida legal communities. Today, we deliver fast, reliable and responsible service of process, supported by online tools that simplify the management of your requests. Lexitas' account managers, supported by your access to our website, deliver a simple, streamlined user experience for all of our clients – from solo practitioners to Am Law 100 firms.
Service of process is provided to clients in New York, New Jersey, and Florida

In-house Compliance attorney who can provide free consulting to attorneys and research case law

Clients have a dedicated Account Manager and can track jobs and print copies of filed affidavits via the client portal

We service all 62 counties of New York State, the 21 counties of New Jersey, all 67 counties of Florida and ALL remaining 48 states, and we serve papers internationally

We have great turnaround time and can service any paper anywhere, anytime
Client Login
Important Note: Please ensure you have enabled pop-ups for successful redirection. For security reasons we do not support Internet Explorer, please login with Microsoft Edge, Chrome, or Safari.
Tailored programs
For clients with large-volume needs, Lexitas can tailor customized programs based on your requirements. Our process service is integrated with our comprehensive court services. Case tracking and, in certain instances, data exchange with client case management systems are available to improve efficiency and reduce both cost and the risk of human error.

In addition to our standard process service, Lexitas also creates subpoenas and provides witness fee checks to further save you time.
We handle every type of service of process, including:
Asbestos Cases
Lexitas is the process server of choice for many of the most active firms in the NYCAL asbestos system. Our clients spend just the right amount of time and money effectuating service properly in this specialty area.
Landlord/Tenant
L&T service of process: Lexitas provides L&T service of notices, petitions and holdovers. Notices are accepted via email, and all jobs move quickly through our system. Lexitas purchases L&T index numbers daily, the morning after our courier has picked up your papers. We handle rush jobs as well, including 30-day notices the last week of the month. Mailing receipts are recorded and tracked carefully and returned in a timely manner.
Medical Malpractice Serves
Lexitas clients enjoy peace of mind knowing that their Med Mal case is built on the best service of process available. Call us today to learn how Lexitas handles these just a little differently than other agencies. We have you covered!
Subpoena Process Service
Both plaintiff and defense firms rely on Lexitas for timely service of process on their subpoenas. Lexitas is the largest full-time court staff in New York City and partners with New Jersey Lawyers Service in New Jersey. The team swiftly handles subpoenas that must be "so-ordered" and follows for signature daily, all at one flat price per case regardless of quantity. Because we employ a staff of full-time licensed process servers, we are specialists in same-day service when required. At an attorney's direction, Lexitas can prepare a medical records subpoena for review and signature, advance all witness and copying fees and complete the required certification forms.
Summons & Complaint
S&C process service: As you invest your time, energy and client's money into a case, step one is to deliver jurisdiction over the defendant to the court. Get peace of mind knowing that you assigned your S&C for service of process to the only agency in the area with a full-time in-house compliance attorney; a fully automated, computerized daily auditing of all serves; and a team with hundreds of years of practical experience.
Other
Order to show cause (OTSC)
Citations, writs
Motions
Surrogate court matters (estates, guardianships)
Matrimonial, family court
Foreclosures
Nationwide service of process
International service of process
Document translations
Local and international postal service searches
Compliance
Lexitas holds itself to the highest standards of professionalism, especially in the delivery of service of process. Doing the right thing is part of our culture, and our priority is to ensure that our actions establish personal jurisdiction over the person or entity served which will withstand the most strenuous challenge. Our process servers follow the strictest record-keeping protocols and use GPS tracking to validate service.
We operate in full compliance with the rules of the city of New York, Civil Practice Law and Rules, the NYS Real Property Actions and Proceedings Law (RPAPL), the New Jersey Court Rules, and under the watchful oversight of the New York City Department of Consumer Affairs (DCA). We operate in full compliance of Florida Rules of Civil Procedure and Florida Statutes.
Our leadership team includes a compliance officer, and we are a proud member of the following organizations:
The National Association of Professional Process Servers
New York State Professional Process Servers Association
New Jersey Professional Process Servers
Florida Association of Professional Process Servers (FAPPS)
Partner for Justice with the New York State Trial Lawyers Association
Lexitas' process service in New York City is performed in accordance with Department of Consumer Affairs (DCA) regulations. Lexitas' DCA process service license is: Manhattan, 2098109-DCA, Garden City, 2098110-DCA, Queens, 2098144-DCA, and NJ, 2098146-DCA.
Client Portal
Use our Client Portal to track jobs and print copies of filed affidavits.
New York, New Jersey & Florida Clients
Process Services only available to New York, New Jersey & Florida clients.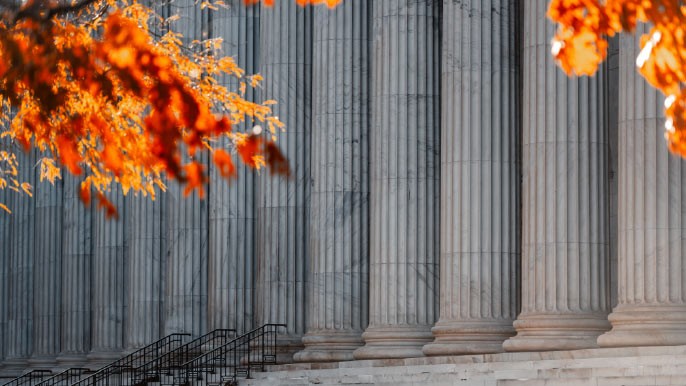 Court Services
Document filing and retrieval services for New York and New Jersey courts.
Sync with: