NASCLA ANNUAL CONFERENCE 2023
For over 60 years NASCLA has been at the forefront of state regulatory agencies and licensing. The NASCLA Annual Conference gathers industry leaders throughout the country in one location to discuss best practices, initiatives, and challenges state regulatory agencies currently face.
NASCLA will be hosting its 61st Annual Conference on August 28 - 31, 2023 at the JW Marriott San Antonio Hill Country Hotel, in San Antonio, Texas.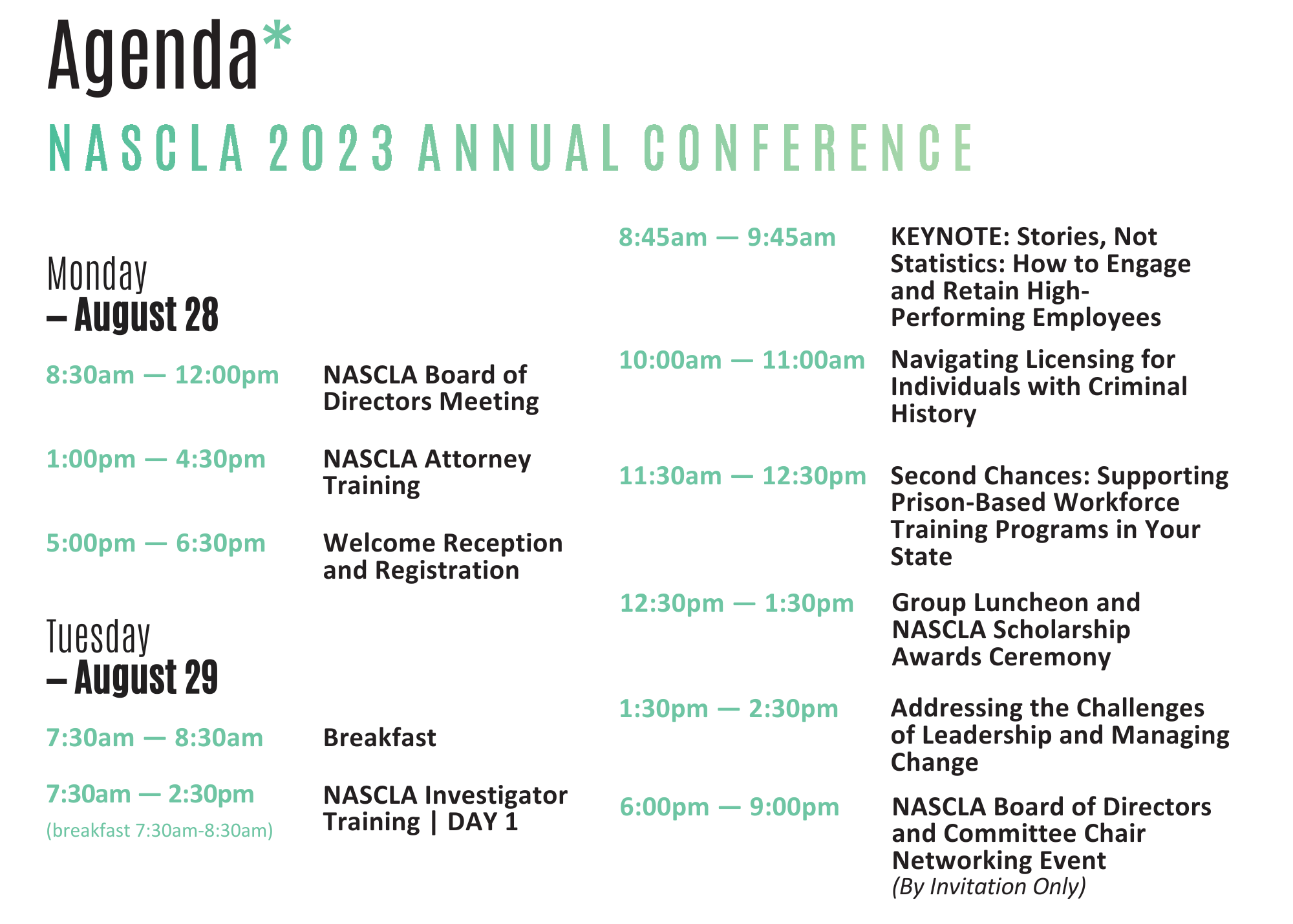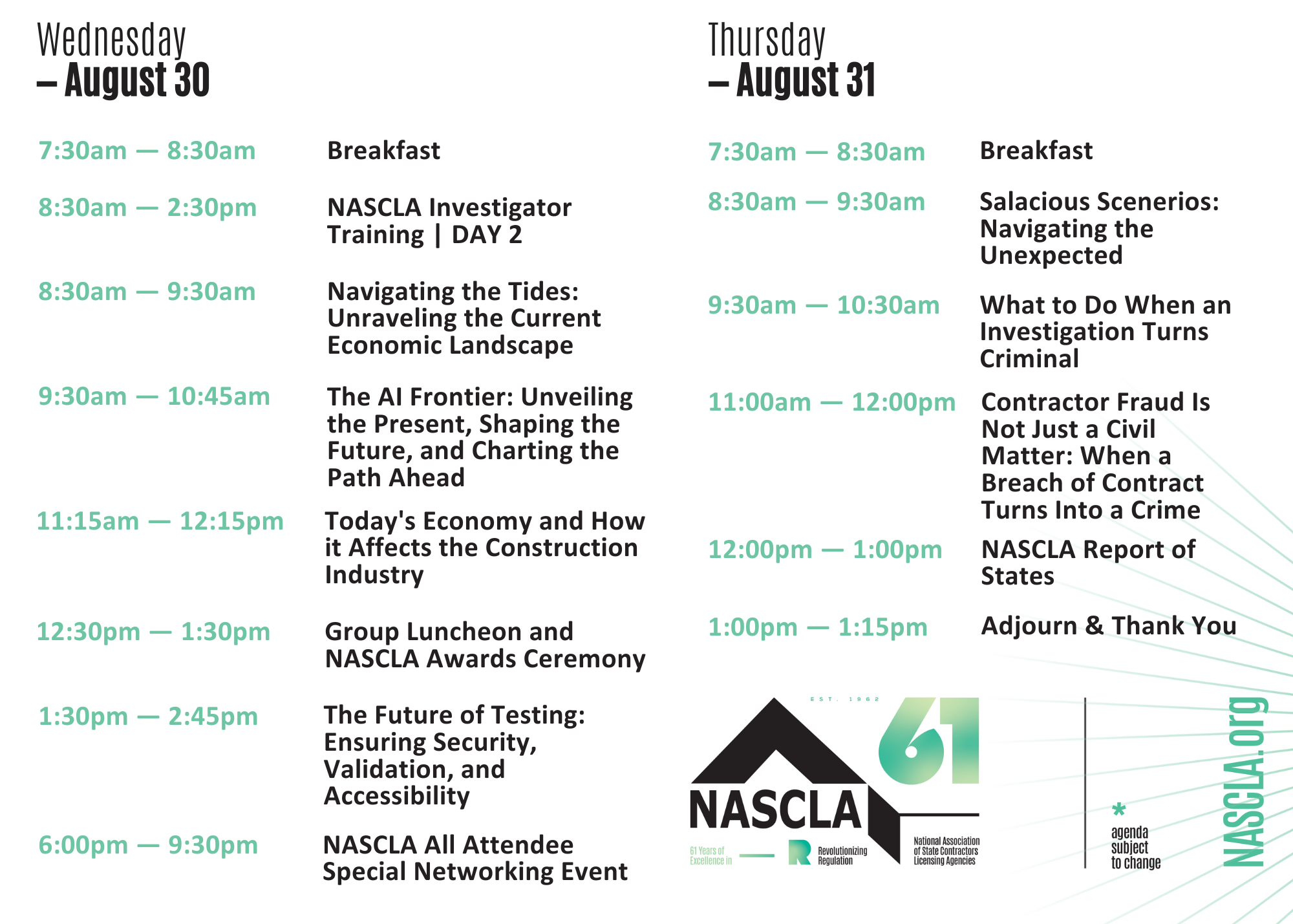 August, 28, 2023

12:00 PM - 12:00 PM

JW Marriott San Antonio Hill Country Hotel, in San Antonio, Texas