Commercial Contracts Outsourcing
Free up in-house resources
Is your corporate legal department being forced to do more with less? Would you like to elevate your internal staff to their highest and best use but find yourself inundated with legal contracts form the commodity to the complex? Lexitas can help.
Better results
Giving routine high-volume, repetitive legal work to outside counsel is too costly. Many corporate legal departments rely on Lexitas to handle their work with higher quality, quicker response, better management information and at lower cost than in-house resources.
Better Quality.
We thoroughly vet attorneys, paralegals and other professionals who work in our Commercial Contracts group. Our team members specialize in contracts and develop and expertise for particular document types - what might take them 20 minutes could take an inexperienced attorney twice as long to complete. We review your current process, suggest process improvements and completely document the final process so the work is done the way you want it, every time.
Consistency.
We work with you to develop the negotiating playbook to ensure your guidelines are followed and to reduce escalation time.
Quicker Response: we complete your work based on agreed upon Service Level Agreements.
Management Information: we provide you with custom reports at your desired frequency.
Lower Cost: we optimize the appropriate level of resources to the task so you don't over pay and have cost certainty.
Contract types
Non-Disclosure Agreements/(NDAs)/Confidentiality Agreements

Licensing Agreements

Master Service Agreements (MSAs)

Direct and Indirect Procurements Contracts

Real Estate Agreements

Statements of Work (SOWs)

Misc. (Wage Garnishments, Reseller Agreements, etc.)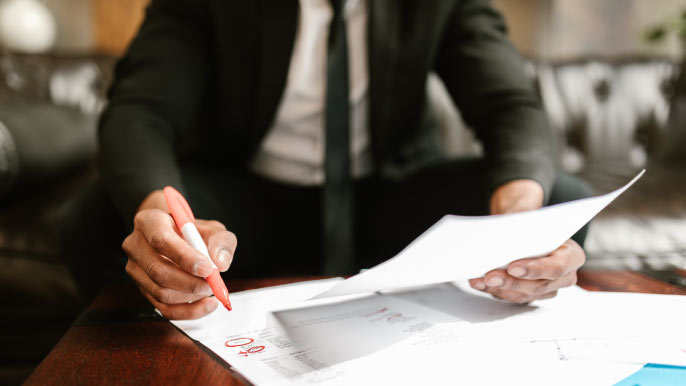 Lexitas partners with telecommunications company to help scale its contract review
A well-known telecommunications company was seeking to optimize its intake, allocation and review process for high volume agreements.
Our legal department was overwhelmed with commercial contracts. The volume was only increasing due to global expansion, increased regulation and the complexities of operating in a digital space. We couldn't add headcount, but the business units still had deals to get done. Something had to change.
General CounselLitigation
Telecommunications CompanyUnited States