Talent for short and long-term needs
As a leading provider of top legal talent, we can help you find well-qualified contract attorneys and paralegals for your short- and long-term contract assignments. Our professionals can strengthen your team, maximize your budget and increase productivity in your law firm or corporation.
Lexitas secondments (highly-skilled attorneys) enable General Counsel to get the high-level help they need, with the flexibility they demand, and at a cost they can afford. Our secondees handle sophisticated matters and have previously worked as mid to senior level in-house attorneys, law firm associates or partners.
Clients partner with us to:
Fill maternity or medical leaves
Ease the burden on permanent employees during peak periods
Staff large-scale projects that would be impractical to staff on a permanent basis
Provide short-term assistance on projects
Subject matter expertise
We offer a number of secondment solutions:
Antitrust
Bankruptcy
Breach of Contract
Commercial Contracts
Government Investigations
Intellectual Property
Labor & Employment
Legal Research & Writing
Mergers & Acquisitions
Real Estate
Regulatory & Compliance Issues
Privacy expert found for large mutual fund company
A large mutual fund company engaged Lexitas to identify a high-level attorney with both U.S. and international privacy experience to handle overflow work and special projects related to data privacy issues.
Related resources for interim legal staffing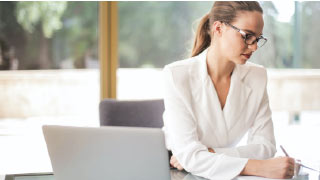 Articles
Legal Talent Outsourcing
The "Win-Win" Benefits of Contract Staffing for Attorneys and Employers
Contract attorneys will increasingly be called upon in great numbers to help meet the challenges firms and legal departments face.
Read More
Articles
Legal Talent Outsourcing
Contract Attorneys are More Important than Ever to Meet Demand for Legal Services
Even before the pandemic, legal services providers increasingly turned to contract attorneys to fill gaps and add value.
Read More