27,000+
Contracts Reviewed Per Year
4,000+
Highly-Qualified Contract Attorneys
100%
Recruiters Are Diversity & Inclusion Certified
Legal Talent Outsourcing Services & Technology Solutions
The Lexitas difference is speed, quality and cost savings
Lexitas provides legal staffing, document review and commercial contracts outsourcing services. Our services enable you to achieve the highest and best use of your internal people by taking lower-value tasks off their plate. From better pricing to greater speed to more transparency, consumers of legal services are demanding new solutions to persistent challenges. At Lexitas, we're answering the call with innovative ways to address the evolving needs of our clients.

We are a national alternative legal services provider. Our clients are corporate legal departments, law firms and government agencies looking for assistance with commercial contracts outsourcing, document review, interim staffing, and direct hire. 
The only alternative legal services provide to be recommended by AdvanceLaw for the past eight years.

All our recruiters are certified Diversity & Inclusion recruiters.

Flexible/value pricing models compared to competitors.
Join our team
Lexitas offers talented professionals the opportunity for flexibility and fulfillment and the ability to work on their own terms in what has traditionally been an industry that mandates a lockstep approach.
Commercial Contracts Outsourcing
Many corporate legal departments rely on Lexitas to handle their work with higher quality, quicker response, better management information, and at lower cost than outside counsel.
Diligence that delivers peace of mind
A comprehensive credentials verification process is a key part of a successful placement. Our candidates are thoroughly screened and covered by our professional liability coverage while on assignment to our clients. Few of our competitors are able to offer this valuable coverage.
Our services include:
One-on-one interviews
Professional reference check
Education and degree verification
Bar licensure, certifications and grievance check
Employment history verification Employment eligibility verification via E-Verify®
Conflict check
Customized background check
Credit check
Drug screen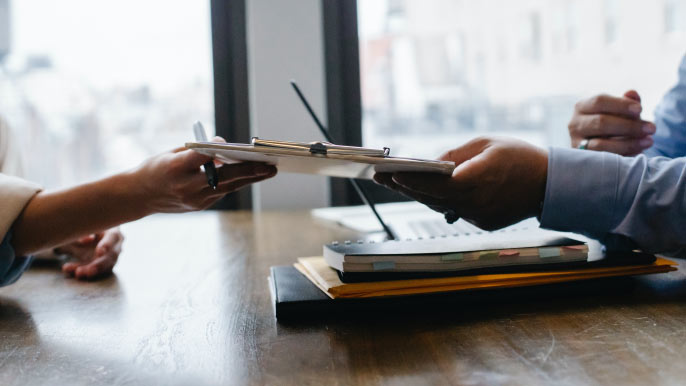 Lexitas proudly uses E-Verify for every placement. We submit Form I-9 through E-Verify to the Social Security Administration and U.S. Citizenship and Immigration Services to determine whether the information matches government records and whether the new hire is authorized to work in the United States. Information is returned in seconds.
Courtney LabadieCorporate Counsel
LexitasUnited States