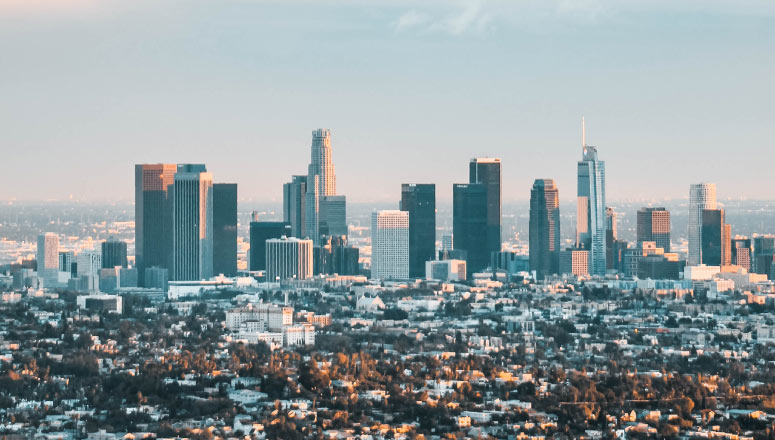 When accuracy, timeliness and reliability matter, trust Lexitas for your support solution needs. The Lexitas deposition suite in Los Angeles is located in the heart of downtown for convenience and offers several amenities to facilitate a smooth deposition: spacious conference rooms, state of the art video conferencing and wireless internet access.

Los Angeles Court Reporting Services
Court Reporting You Can Count On
Lexitas offers accurate and reliable court reporting services that cater to your specific deposition needs. Our Los Angeles reporters have experience in a wide range of litigation practice areas including intellectual property, pharmaceutical, environmental, construction, labor and employment, securities and commercial litigation. Our technology makes scheduling fast and easy; gives you online access to all your deposition materials; and provides a seamless remote experience.

Los Angeles Deposition Suites
Our deposition suites are beautifully furnished and provide a private and professional setting for your proceedings. Our deposition suites can accommodate a group as small as two, or as large as twenty.  The deposition suites can also be equipped with state-of-the-art video conferencing systems and complimentary wireless internet access.  Other optional services on-site include projectors, screens, photocopying, faxing and catered meal service.

Realtime Court Reporting
Interactive realtime court reporting is the live translation of the reporter's stenotype writing into readable text. This service allows attorneys and paralegals to connect to our certified realtime reporters' computer and immediately view draft testimony on a laptop or tablet. Attorneys and staff can flag testimony and instantly search for previous or conflicting testimony. Transcript and annotation reports can be created in realtime and shared with your colleagues, co-counsel, expert, or client.

NOTE: Important note for records custodians - please do not send requested records to this office, instead forward records to the specific Lexitas location address indicated on the request itself. Thank you.