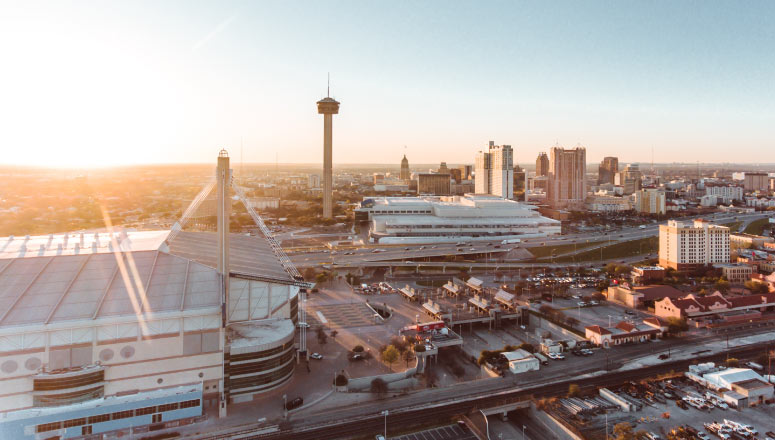 Our exceptional San Antonio staff delivers strong local support for your court reporting and record retrieval requests. Lexitas is a trusted partner offering a wide range of support solutions nationwide.

San Antonio, Texas Court Reporting & Record Retrieval Services
Local Court Reporting Services
Lexitas offers expert court reporting services, catering to a wide range of litigation practice areas. Our technology makes scheduling fast and easy; gives you online access to all your deposition materials; and provides a seamless remote experience.

Videoconferencing
Each Lexitas office and conference room is equipped with state-of-the-art video conferencing systems, including the ability to stream realtime transcription and display exhibits to remote attendees live via picture-in-picture viewing.  Our advanced technology will allow you to conduct meetings, witness interviews, remote depositions, settlement conferences, and arbitrations seamlessly across multiple locations. Lexitas video conferencing services include operator-assisted support every step of the way.

Medical Record Retrieval
Our medical record retrieval services are customized by practice area and type of case, providing expert, specialized training for staff working on each request. We possess and maintain a deep knowledge of both Federal and individual state laws regarding the record retrieval process.  The confidentiality of client files and records are closely safeguarded in full compliance with HIPAA regulations.