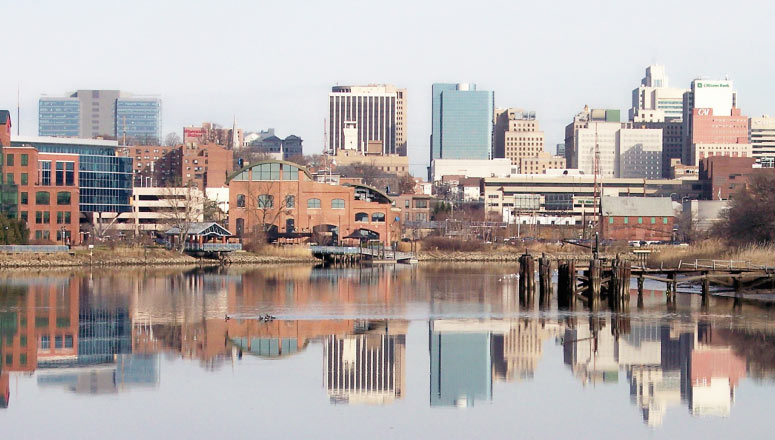 The Wilmington office, formerly Wilcox & Fetzer, offers full service court reporting and record retrieval solutions. Our Lexitas staff provides you with strong local support, accuracy and reliability. Lexitas offers a wide range of support solutions.

Court Reporting & Record Retrieval Services for Delaware
Reliable and Highly Efficient Court Reporters
Our Delaware court reporters have experience in a wide range of litigation practice areas including intellectual property, pharmaceutical, environmental, construction, labor and employment, securities, and commercial litigation. We make it a priority to understand your case-specific needs and match you with a highly qualified freelance court reporter, who understands the unique terminology of your case.

Videoconferencing
Our Wilmington office and conference room is equipped with state-of-the-art video conferencing systems, including the ability to stream realtime transcription and display exhibits to remote attendees live via picture-in-picture viewing. Lexitas video conferencing services include operator-assisted support every step of the way.

Timely and Accurate Records at the Speed You Need
Our Delaware medical record retrieval services are customized by practice area and type of case, providing expert, specialized training for staff working on each request. The confidentiality of client files and records are closely safeguarded in full compliance with HIPAA and all DWC rules and regulations.

NOTE: Important note for records custodians - please do not send requested records to this office, instead forward records to the specific Lexitas location address indicated on the request itself. Thank you.