Reliability Proven. Trust Earned.
98%
Record Completion Rate
100K+
Depositions Taken Annually
12yr
Average Reporter Tenure
4,000+
Highly-Qualified Contract Attorneys
100K+
Registered Agent Clients
Legal & corporate support services you can trust
For legal, insurance, and corporate leaders responsible for vital outcomes, Lexitas delivers highly responsive professional services paired with powerful technology to help move your practice, and your business, forward. 

Accuracy, timeliness, and reliability are the cornerstones of Lexitas service, which is why we are entrusted with mission imperative support functions by organizations of all sizes.
Services & Technology Solutions
Serving legal, insurance, and corporate leaders
Law Firms
Lexitas is your trusted partner, providing a diverse range of reliable support services for law firms of all sizes and practice specialties.
Learn More
Insurance Companies & TPAs
Lexitas helps your claims and legal teams increase efficiency, manage costs and reduce risk.
Learn More
Corporations
Lexitas provides a full range of services and technologies to help legal departments increase efficiency and reduce legal support costs.
Learn More
Summarize thousands of pages of medical records quickly and inexpensively
For cases involving hundreds or thousands of medical records, manually reviewing documents is inefficient, inconsistent, labor intensive, and time consuming.

Lexitas' Record Insights™ extracts medical information and creates a user-friendly report summarizing the medical records. The complete medical history is summarized within a few pages with information displayed chronologically, allowing the user to search and filter the information by medical condition, date, body system, and more.
Lexitas is my first choice for both court reporting and record retrieval. Having a single high-quality provider eliminates stress and saves me time.
Marilyn M. GuichardParalegal
Law firmUnited States
Over the years, we have used several court reporting and record retrieval services on behalf of our clients. Out of all the reporting and record retrieval services we have used, the satisfaction we have with the staff at Lexitas is unsurpassed by the others. We have come to rely on them for their professionalism, experience and continued investment in quality service. We are proud of our affiliation with Lexitas and would recommend them to any business.
Beth KisseeParalegal
Germer, Beaman & Brown, PLLCAustin, TX
I have been using Lexitas for over five years and it has been the only court reporting company that gets the job entirely right. I've worked with other court reporting companies who were not able to handle all aspects of a deposition assignment such as serving a subpoena, but with Lexitas, it is never an issue. Lexitas has consistently been the most professional court reporting company I have dealt with beginning with responding to the initial job request through completion of the assignment with their work product.
AttorneyLitigation
BracewellHouston, TX
In 10+ years, I cannot think of a single situation where RASi has not met or exceeded my expectations.
Brian L.Attorney
A Utah FirmUtah
Our legal department was overwhelmed with commercial contracts. The volume was only increasing due to global expansion, increased regulation and the complexities of operating in a digital space. We couldn't add headcount, but the business units still had deals to get done. Something had to change.
General CounselLitigation
Telecommunications CompanyUnited States
Thanks again for all of your help. Our litigation schedule has been absolutely crazy but you and your team have been amazing.
Managing PartnerLitigation
Blank RomeUnited States
We at Dell have worked with the Lexitas team for years, and they have proven repeatedly to be an ideal partner. They're agile, resourceful, and do a great job anticipating our needs. Our opposing counsel has chosen many of Lexitas' competitors, and Lexitas runs circles around them.
Executive Director, LegalLitigation
Dell, Inc.Round Rock, TX
I prefer Lexitas because the staff are proactive and responsive, they follow service requirements per location, and pay attention to every detail. I never have to double check their work. It is frustrating to pay for the same services elsewhere only to deal with errors, unanswered questions and extra charges. We appreciate Lexitas!
Jessica A. KloepfelParalegal
La Follette, Johnson, DeHaas, Fesler & AmesSanta Ana, CA
I have found Lexitas to be unique in not only their customer service, but their quality of work, communication, and ability to not overcharge me. Over the years I have been frustrated with other companies who create extra service charges and then add charge upon charge for errors that were never explained. Sonjia at Lexitas is my service rep and has been with me since I started working with Lexitas. I appreciate her and all of her hard work and communication. Lexitas and Sonjia never fail me!
Tami Redding Paralegal
Angelo, Kilday & Kilduff Attorneys at LawSacramento, CA
Lexitas is my go-to for all my court reporting needs. No matter how large or small the project or task may be - a five hour long recorded trial deposition of an expert witness or five-minute deposition of a fact witness - Lexitas delivers the same high quality, accurate, and accessible finished product. The service and creative solutions that this company provides lawyers and their teams is second-to-none.
Kojo A. AddoAttorney
Law FirmUnited States
Welcome to the Lexitas family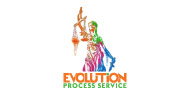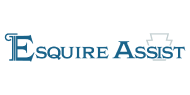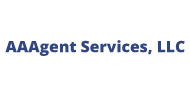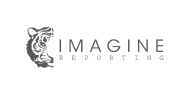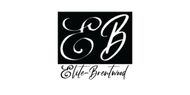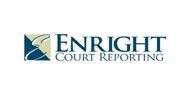 How can we help?
Our goal is to be the industry's most trusted, most efficient, and most recommended court reporting and legal support services partner. Reach out and let us know how we can help you.